American Gaming Assn. Announces 2022 Hall of Fame Class
The American Gaming Association (AGA) this week revealed its three forthcoming Gaming Hall of Fame inductees.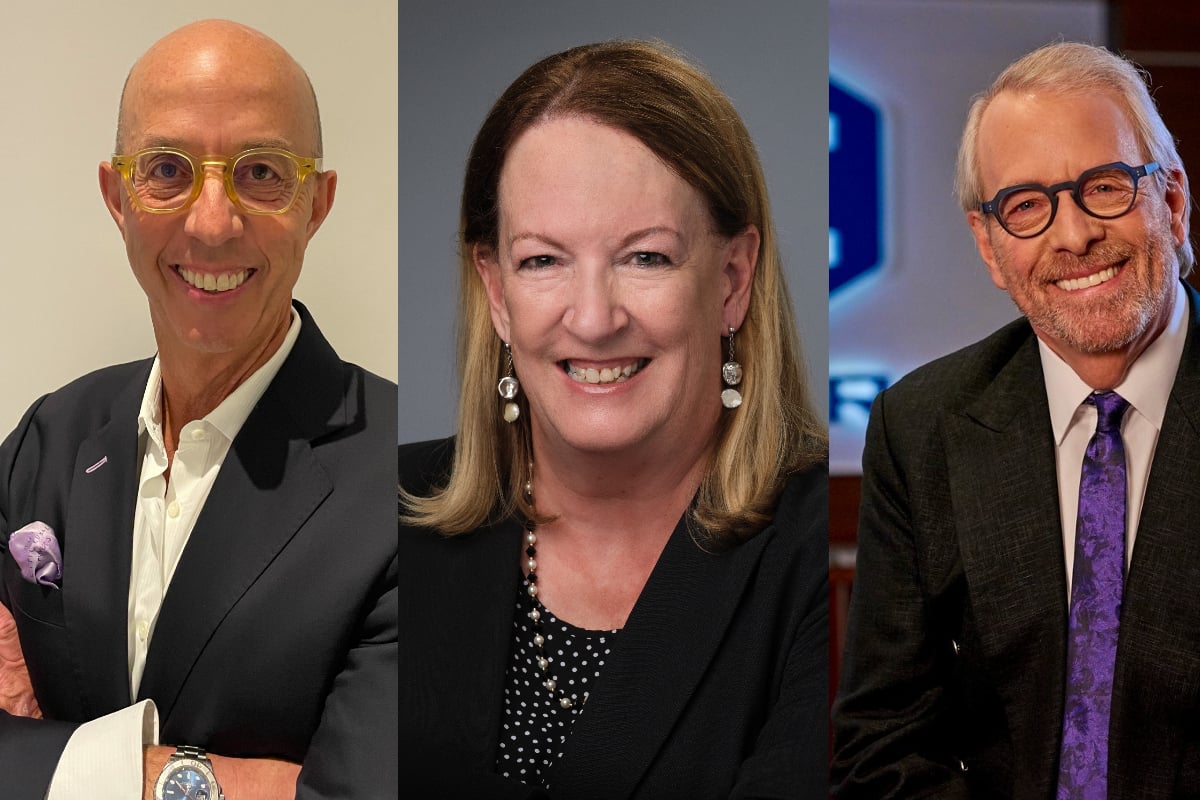 The AGA said today that Gavin Isaacs, former president and CEO of Scientific Games, Virginia McDowell, former president and CEO of Isle of Capri Casinos, and Michael Rumbolz, former CEO of Everi Holdings, are set for the AGA Gaming Hall of Fame.
Since 1989, the AGA's Gaming Hall of Fame has recognized and honored pioneers and business leaders who played a critical role in making the US gaming industry what it is today. The casino industry, the AGA explains, is a more than $261 billion trade that supports 1.8 million jobs across the country.
Gavin, Virginia and Mike have each helped transform the gaming industry in their own significant ways," explained AGA President and CEO Bill Miller. "From leading casino and manufacturing operations across the country to serving in a multitude of board and advisory roles, their influence has spanned the US and global gaming industry — and we are all better off for it."
Isaacs, McDowell, and Rumbolz will be formally inducted into the Gaming Hall of Fame during the Global Gaming Expo (GE2) this October in Las Vegas.
Inductee Background Checks
The AGA selects its annual Gaming Hall of Fame class by way of a selection committee headed by Hard Rock International Chairman and CEO Jim Allen. This year's class includes three members who combined have more than 100 years of experience working in executive capacities in the gaming industry.
Isaacs headed Scientific Games — now Light & Wonder — during the gaming manufacturer's expansion and acquisition of Bally Technologies. Isaacs served as Scientific's president and CEO and sat on the company's board from 2014 through 2018.
Prior to Scientific, Isaacs was CEO of SHFL Entertainment and Executive VP at Bally Technologies. Isaacs today is the chairman of Games Global.
McDowell was the only female president and CEO of a major US-based gaming operator from her appointment at Isle of Capri Casinos in 2007 until her retirement in 2016. Named Gaming Executive of the Year by Casino Journal Magazine in 2009, McDowell had earlier worked as the chief information officer for Trump Entertainment Resorts.
McDowell is also the cofounder of Global Gaming Women, a nonprofit that works to support, inspire, and influence the development of women in the gaming industry. Today, McDowell sits on the Entain board.
Rumbolz's more than four-decade career includes numerous executive roles. He's worked in all aspects of the gaming industry, with his most recent job being the CEO of Everi Holdings from 2016 to 2022. Rumbolz remains Everi's executive chairman.
Prior to joining Everi, Rumbolz was CEO of Cash Systems Inc., Anchor Gaming, and Casino Data Systems. He's been a board member of Hard Rock International since 2008, and a director of VICI Properties — the real estate investment trust of Caesars Entertainment — since 2017.
Rumbolz additionally served as chief deputy attorney general of Nevada and chaired the Nevada Gaming Control Board in the mid-80s.
AGA Hall Class
The American Gaming Association traditionally nominates three individuals to join its Gaming Hall of Fame each year.
Notable former gaming execs who are members of the Gaming Hall of Fame include Steve and Elaine Wynn, Sheldon Adelson, Donald Trump, Kirk Kerkorian, and Jack and Benny Binion.
Along with gaming business leaders, entertainers, celebrity chefs, and politicians who have made a considerable mark on the industry have been inducted. Notable inductees not directly involved in gaming by way of an executive business capacity include Celine Dion, Wayne Newton, Don King, Wolfgang Puck, Harry Reid, Frank Sinatra, David Copperfield, and Emeril Lagasse.
The post American Gaming Assn. Announces 2022 Hall of Fame Class appeared first on Casino.org.