Atlantic City Casino Union Boss Likens Smoking Ban to Economic 'Suicide'
Newly implemented Atlantic City casino union leader Donna DeCaprio ruffled some feathers during her first week on the job after she was questioned about the ongoing permittance of indoor smoking at the nine resorts.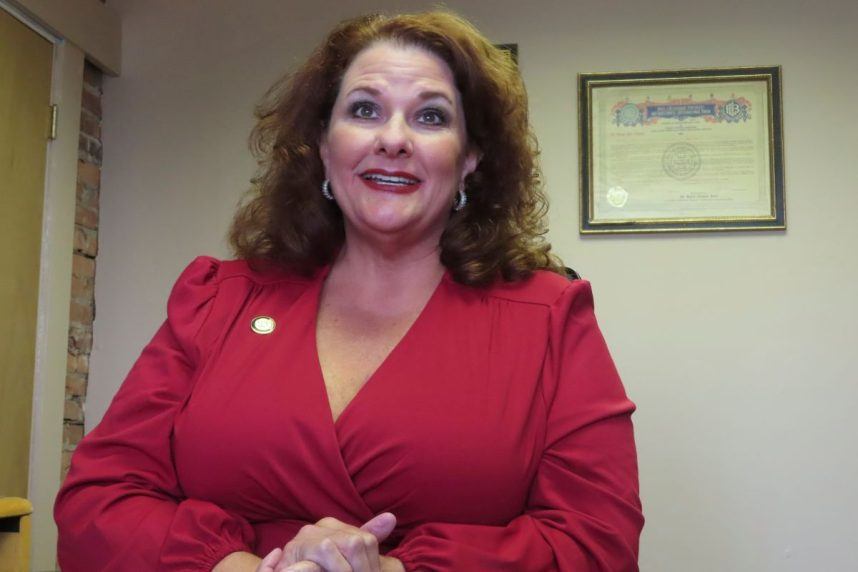 DeCaprio took the reins of Unite Here Local 54, the labor union that represents approximately 10K nongaming workers at the city's nine casinos, on Wednesday. She will oversee the trade group that negotiates pay structures for a variety of careers, including housekeepers, cooks, waiters, bartenders, bellmen, and porters.
She replaced Bob McDevitt, who served in the role for more than 25 years. While DeCaprio won't need to negotiate new collective bargaining agreements for at least another three years, her tenure begins with a pressing issue that needs to be addressed: indoor cigarette smoking on sections of the gaming floors.
New Jersey lawmakers are considering legislation that would extinguish the casino smoking exemption provided to Atlantic City casinos through the state's 2006 Smoke-Free Air Act. Assembly Bill 2151 and Senate Bill 264 are legislative clones that each seek to mandate casinos go entirely smoke-free.
Under current law, casinos in Atlantic City can designate up to 25% of their floor space for smoking.
'Suicide Pact'
During an interview this week with the Associated Press, DeCaprio was asked where she stands on the smoking dilemma. She expressed a similar view to McDevitt, who argued that a smoking ban would result in a 25% reduction in annual gross gaming revenue.
DeCaprio opined that because of Atlantic City's proximity to Philadelphia where casinos also permit indoor smoking in designated areas, a smoking ban down the shore "would be a suicide pact."
A study last year commissioned by the Casino Association of New Jersey (CANJ) conducted by Pennsylvania-based gaming consultancy Spectrum Gaming Group concluded that a smoking ban would result in up to 2,500 job losses at the nine Atlantic City casinos. The review additionally forecast that annual GGR would decline nearly 11% in the first year after the casinos would be forced to go smoke-free.
While that would be bad for the resorts and their workers, the state would also lose out on up to $44 million a year in reduced taxes.
Anti-Smoking Group Responds
CEASE, Casino Employees Against Smoking Effects, came out arms swinging to DeCaprio likening a smoking ban to suicide.
Indoor smoking is slowly killing us every day. Between Donna DeCaprio's insulting description of critical legislation to close the casino smoking loophole, her parroting of long-ago debunked industry talking points on ventilation systems, and her false suggestion of a compromise that is nothing but the status quo, it's clear that the new Local 54 president is very much unaware of the circumstances we deal with at our workplaces every day," a CEASE statement to Casino.org read. "Just like her predecessor, DeCaprio is carrying the water of casino executives and Big Tobacco, spewing false statements that are anti-worker."
It's unclear why the two pieces of legislation, both of which have adequate support to pass by way of co-sponsors, have been stalled by Legislature leaders in the Democratic-controlled government. The likely culprit is that all 120 seats are up for election this November.
The post Atlantic City Casino Union Boss Likens Smoking Ban to Economic 'Suicide' appeared first on Casino.org.