Bill Boyd Departs Boyd Gaming Chairman Role
Ending a nearly five-decade run on the board of the casino company he co-founded with his father, Sam, in 1975, Bill Boyd officially left the Boyd Gaming (NYSE: BYD) board of directors.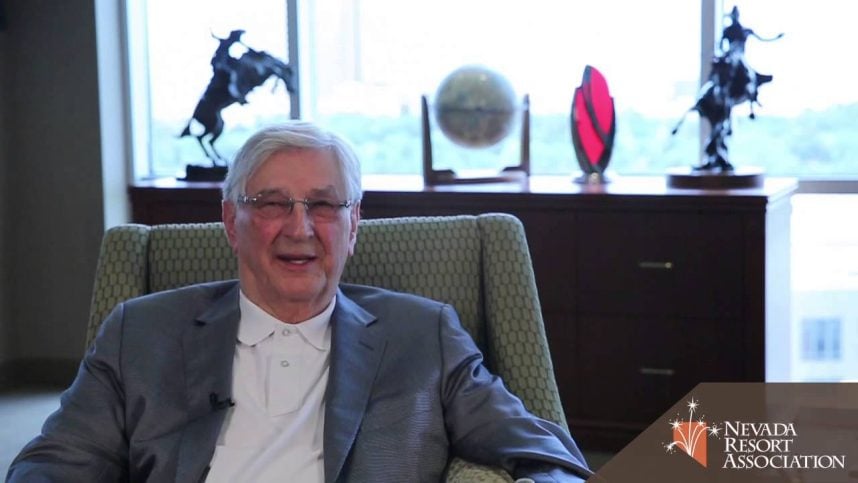 He had occupied the co-executive chairman role with Marianne Boyd Johnson who will assume that position on a full-time basis. She joined the gaming company's board in 1990 after starting at the Orleans operator in 1977.
She also works on company-wide strategic issues, including development, customer service and operations," according to Boyd's corporate website.
She's also a director at Western Alliance Bancorporation (NYSE: WAL) and the only woman among Boyd's seven remaining board members.
Bill Boyd: Architect of Boyd Boom
Bill Boyd started his professional life in 1960 as a lawyer before focusing on gaming full-time in 1975. That year, he and his father started the California Hotel and Casino in downtown Las Vegas.
Today, the Las Vegas-based company operates 28 gaming properties in 10 states, including 11 in Nevada. Under the Boyd family's stewardship and the direction of other executives, the firm has grown into a $7.11 billion company with substantial real estate holdings and one of Wall Street's favorite regional casino equities.
Thanks to the California, Fremont Hotel & Casino and Main Street Station, Boyd is the dominant operator in downtown Las Vegas. Its other Sin City venues include the Gold Coast, Orleans, Sam's Town and Suncoast, among others.
Bill Boyd will assume the title of chairman emeritus — an unofficial position role companies often award to long-tenured board members that made significant contributions to the firm. That role likely entitles Boyd to attend board meetings, but not cast votes.
"Most emeritus members are chosen by their peers for their experience and knowledge in the field. They tend to be people who were instrumental in building up an organization over many years, so they have a wealth of knowledge about its history, culture, and business practices," according to OnBoard.
Boyd Gaming Has Steady Leadership
While Bill Boyd is leaving the board, Boyd Gaming remains a citadel of steady leadership in the gaming industry. For example, Keith Smith assumed the role of chief executive officer in January 2008 and has been president and a board member since 2005. CFO Josh Hirsberg joined the company in 2008.
Analysts and investors appear to appreciate that steadiness. Shares of Boyd are higher by 29.47% year-to-date and 18.42% over the past 12 months — good for some of the best performances in the gaming industry over those periods.
Of the 16 analysts that cover Boyd, 12 rate the stock a "buy" or "strong buy" while three rate the shares "hold." On Friday, the regional casino operator unveiled a new $500 million buyback program — its third such announcement since October 2021.
The post Bill Boyd Departs Boyd Gaming Chairman Role appeared first on Casino.org.