Casino Crime Roundup: Rivers Casino Fight Leads to Lifetime Bans
A half-dozen visitors to Pittsburgh's Rivers Casino were apprehended on Friday following a brief fight. Each reportedly was banned from ever entering the gaming property again.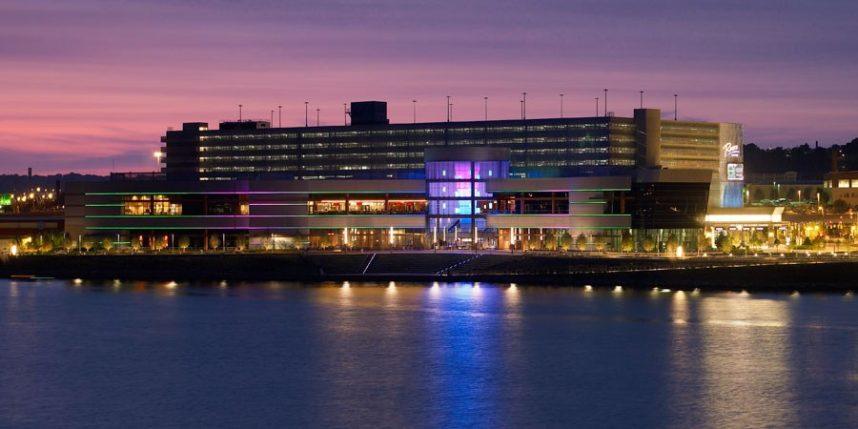 The men allegedly were punching and kicking one another near slot machines on the gaming floor for about 40 seconds, according to Pennsylvania TV station WTAE.
Two of the participants appeared to be fighting over a pile of cash during the struggle.
Security was on the scene within seconds, and the matter was quickly resolved," a casino official told WTAE. "The individuals involved have received lifetime bans."
The suspects weren't identified by casino officials and its unclear if they were arrested.
The melee was videotaped on casino surveillance cameras.
Security Guard, Visitor Charged
A security guard was charged earlier this month following a fight at the Shooting Star Casino in Mahnomen, Minn.
Eugene Davis, 43, of Ogema, Minn., was charged with fifth-degree assault on June 2 for the May 31 confrontation. Davis allegedly assaulted Shawn Lee Wade, 38, who police claim was intoxicated and shouting.
Following an investigation, police said they concluded that Wade had assaulted an unnamed man on the gaming floor. Authorities then asked Wade to leave the casino. Davis and Wade soon got into a struggle, police said. Wade also allegedly kicked a security guard.
Davis allegedly assaulted Wade in the head and face with his head three times, according to Minnesota's TRF News.
Davis is due in court on June 26.
Wade was handcuffed and placed on the gaming floor when police arrived on the scene. He was charged with making terroristic threats for threatening an emergency room nurse, felony fourth-degree assault of a peace officer, and two counts of assault.
White Earth Tribal Police are investigating the incident, according to Minnesota TV station KVLY.
Casino Fraud Suspect Arrested
A man was arrested last week for allegedly trying to rob an armored truck guard at a Pembroke Pines, Fla., bank. The same suspect has charges pending for casino fraud in Puerto Rico, the Miami Herald reported.
Edmanuel Victoria, 28, of Florida was charged with attempted bank robbery while using a dangerous weapon and brandishing a firearm during a violent crime while during last Wednesday's incident at a Bank of America branch.
Victoria reportedly aimed a firearm at the guard as he walked toward the bank. He then ordered the guard to hand over a black bag before fleeing in a stolen Nissan Altima. He dropped a gun magazine on the way.
The guard fired about six shots toward Victoria, damaging the getaway car.
Victoria was later apprehended in Dania Beach, Fla, and was in custody last week at a Broward County jail.
The black bag Victoria stole turned out not to have any cash in it.
Following his arrest, Florida officials discovered that Victoria allegedly manipulated an electronic roulette machine in December at the Tropical Casino in Bayamon, Puerto Rico. He allegedly collected $43K in a fraudulent jackpot, Puerto Rican authorities said.
A judge on the island ordered Victoria's arrest and set bail at $400K. Victoria was classified as a fugitive when he couldn't be located to face the court case in Puerto Rico.
Victoria faces two counts of fraud and two counts of aggravated illegal appropriation for a similar incident at the Marriott Hotel in Condado, Puerto Rico, that involved about $19K.
The post Casino Crime Roundup: Rivers Casino Fight Leads to Lifetime Bans appeared first on Casino.org.