Cowlitz Indian Tribe Terminating Mohegan Partnership as Ilani Casino Operator
The Cowlitz Indian Tribe in Washington announced Wednesday that it's terminating its longtime partnership with Mohegan to operate its ilani Casino Resort in Ridgefield.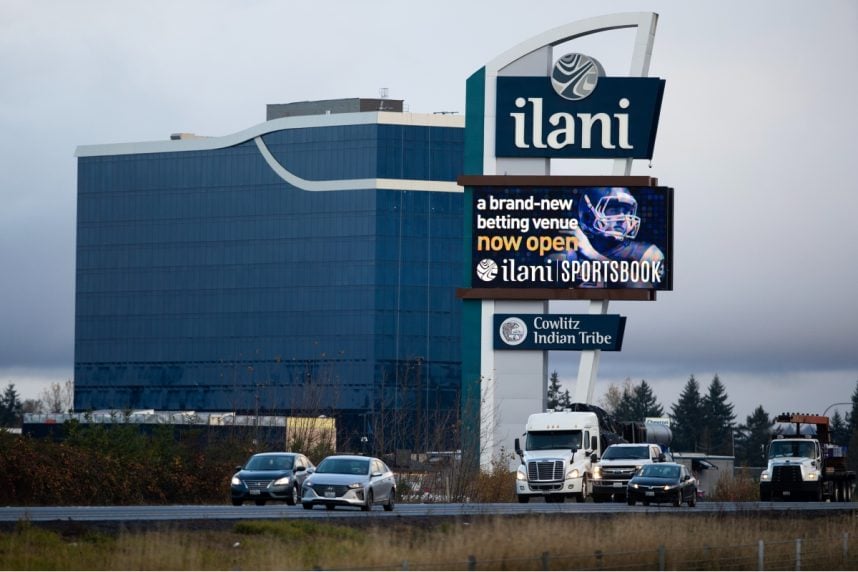 Cowlitz tribal officials informed their roughly 4,000 members that after careful consideration, the Cowlitz Tribal Gaming Authority (CTGA) and Tribal Council approved a decision to end its operating partnership with Mohegan. Formerly Mohegan Gaming & Entertainment, the gaming and hospitality management firm is a subsidiary of the Connecticut-based Mohegan Tribe.
Along with ilani, Mohegan owns and/or operates Mohegan Pennsylvania in Wilkes-Barre, Resorts Casino Hotel in Atlantic City, Casino Niagara and Fallsview Casino Resort in Niagara Falls, Ontario, and the Mohegan Casino at Virgin Hotels Las Vegas.
Cowlitz's ilani Casino operating partnership with Mohegan runs through July 2024. After that time, the tribe will embark on running the casino resort on its own.
While the Mohegan management agreement doesn't conclude until July 2024, the timing of this decision provides ample notice for CTGA to begin a deliberate, professional, and multi-step process, evolving ilani from its current fully-managed state to one where it is assisted with management, and ultimately, to independent self-management. Throughout this process, the Cowlitz Tribe and CTGA may provide additional resources and services needed to support and enable a successful process," a tribal announcement explained.
The ilani Casino Resort opened in April 2017, with Mohegan operating the property throughout its history so far. The 110,000-square-foot casino features 3,000 slot machines, 75 table games, and a retail sportsbook. Ilani's on-site hotel, a 14-story, 300-room facility, is slated to open next month.
Cowlitz's Cash Cow
The Cowlitz Indian Tribe gained federal recognition in 2000. After entering into a Class III gaming compact with Washington to allow the tribe to operate Las Vegas-style slot machines and table games, the tribe embarked on building its first casino.
Because the tribe lacked experience running a casino and the financial wherewithal to build such a property, the Cowlitz people contracted Mohegan to help the tribe achieve its economic sovereignty.
The Mohegans helped the Cowlitz Tribe finance the ilani Casino Resort, which cost about $510 million to open. Mohegan received interest on its financing and has also taken 24% of the casino's net revenues for operating the resort over the past six years.
With ilani generating annual gross gaming revenue of around $300 million, Cowlitz leaders believe it's time to train its own people to run the property to keep Mohegan's financial share with the tribe.
Mohegan Praise
In announcing the Mohegan separation, Cowlitz officials thanked its tribal counterpart for the successful six-year run.
We are forever grateful for the remarkable success and benefits this partnership has brought our tribal members and the Cowlitz community since ilani opened its doors in 2017," the tribe's statement said. "We raise our hands to the Mohegan Tribe and will continue the standard of excellence they brought to ilani."
Mohegan has made no comment on the separation but has reportedly pledged to continue operating ilani with the same "exemplary management service" through July 2024.
The post Cowlitz Indian Tribe Terminating Mohegan Partnership as Ilani Casino Operator appeared first on Casino.org.