Eight Filipinos Trapped in Illegal Gambling Op in Myanmar Rescued
Authorities in the Philippines and Myanmar have freed eight Filipinos trafficked by Chinese criminal gangs. They were allegedly duped into traveling to Myanmar for legitimate work, only to find themselves caught in illegal gambling and cryptocurrency scams.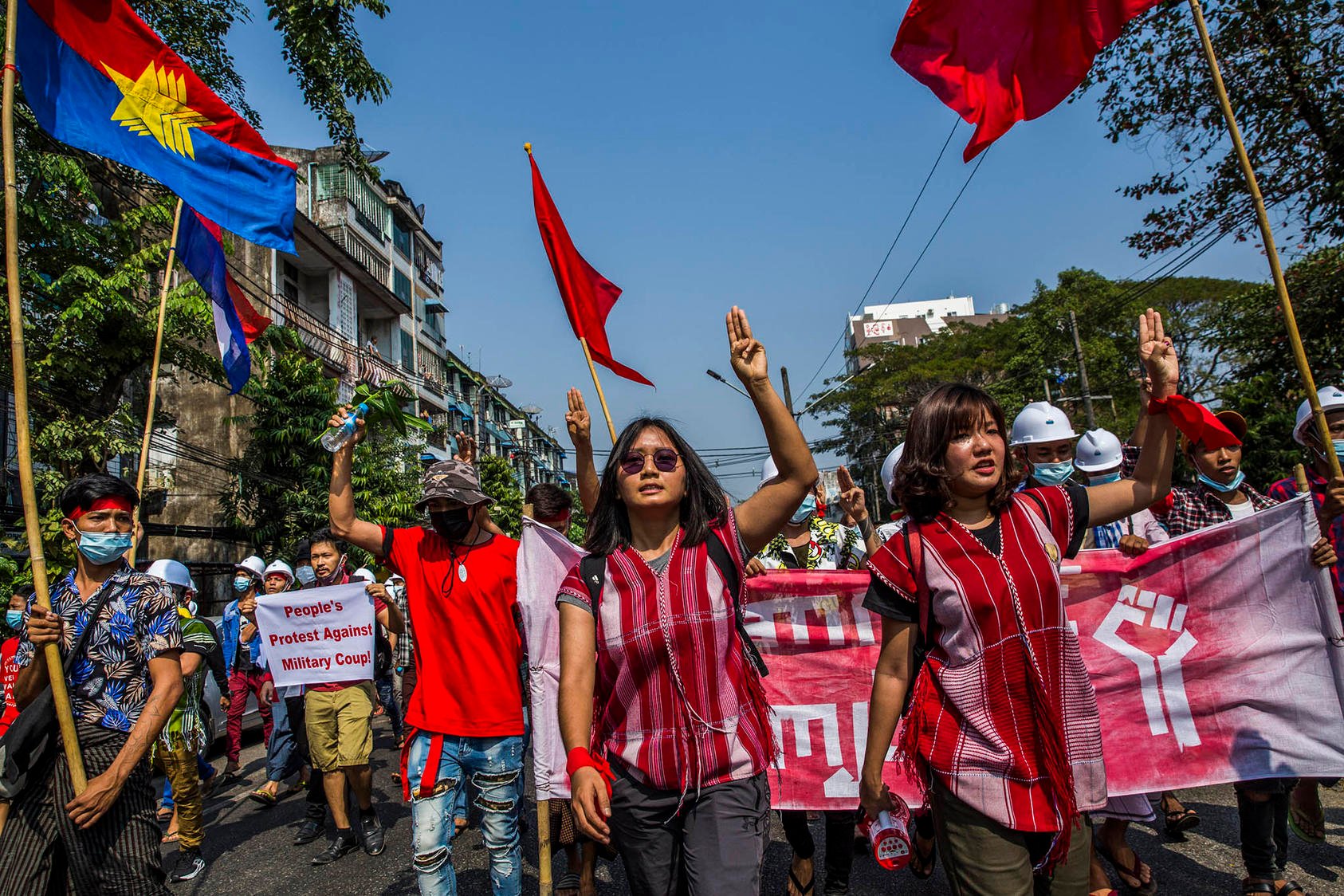 Agence France-Press reports that acting undersecretary for Migrant Workers Affairs Eduardo Jose de Vega was on hand when the group arrived early Monday morning. He helped secure the release of the four men and four women, and greeted them when they landed at Ninoy Aquino International Airport.
Philippine senator Risa Hontiveros said upon the group's return that Chinese groups are behind the activity. She said they're running illegal gambling and cryptocurrency scams, making Filipinos the first target of human trafficking organizations.
Chinese Human Trafficking Remains High
de Vega believes there could still be between 50 and 70 Filipinos working for Chinese fraudsters in Myanmar. Another 50 could be trapped by Chinese criminal organizations in Cambodia and Laos. The activity has been going on for years, and authorities helped at least 119 Filipinos return home last year.
The four men who returned to the Philippines had been recruited online to work as trade representatives in Thailand. In reality, the Department of Foreign Affairs (DFA) reports, the criminal gang trafficked them from Thailand to Myanmar, where they were forced to work in call centers. Their job was to scam people into investing in cryptocurrencies or gambling online.
The women, however, had been arrested by authorities in Myanmar. They allegedly entered the country via a bridge between the country and Thailand, the Myanmar-Thai Friendship Bridge, which is only open to citizens of those two countries.
After Myanmar caught them, the women explained why they were in the country. The authorities then contacted the Philippines to organize their return.
The DFA has advised Filipinos to be cautious about jobs advertised on social media. Many are fake, serving as scams for illegal recruitment schemes as well as human trafficking.
A statement issued by the department stated that it is imperative that individuals adhere to the Philippines' immigration process to secure a work visa and keep themselves protected. de Vega stated that Chinese criminals operating scams in Southeast Asia are looking to hire Filipinos because they have good computer skills in English.
Local officials told the media outlet that a number of Filipinos and members of other nationalities were recruited to work in the check-in centers at Yangon, Mandalay, and Naypyidaw airports. They were also recruited to work for what appears to be a cryptocurrency scheme run by the Chinese mafia.
Trafficking in Southeast Asia Remains Unchecked
There is widespread human trafficking crime in Myanmar, and Hontiveros has been busy helping Filipinos escape from the country. A statement her office released cited a woman rescued last month who explained that traffickers sent her to Cambodia last month on the promise of a call center job.
What she found was something completely different, the statement said. The unidentified female had to work 16 hours a day, seven days a week, in slave-like conditions. Her bosses abused fellow Filipino workers, according to Hontiveros, and Hontiveros concluded that other victims had been transferred to Myanmar as well.
Filipinos are finding harsh and dangerous working conditions further away from home, as well. A few weeks ago, authorities in Kuwait received reports of a charred body in the desert. Upon inspection, they determined that it was Jullebee Ranara, a 35-year-old from the Philippines who had gone to Kuwait for a job. She was pregnant at the time of her death, and the authorities suspect the employee's 17-year-old son to be behind the violent crime.
The post Eight Filipinos Trapped in Illegal Gambling Op in Myanmar Rescued appeared first on Casino.org.