Endeavor Group Announces First Dividend, Will Buy Back up to $300M in Stock
Endeavor Group Holdings, Inc. (NYSE: EDR) announced plans for its first dividend and told investors it could repurchase up to $300 million of its stock.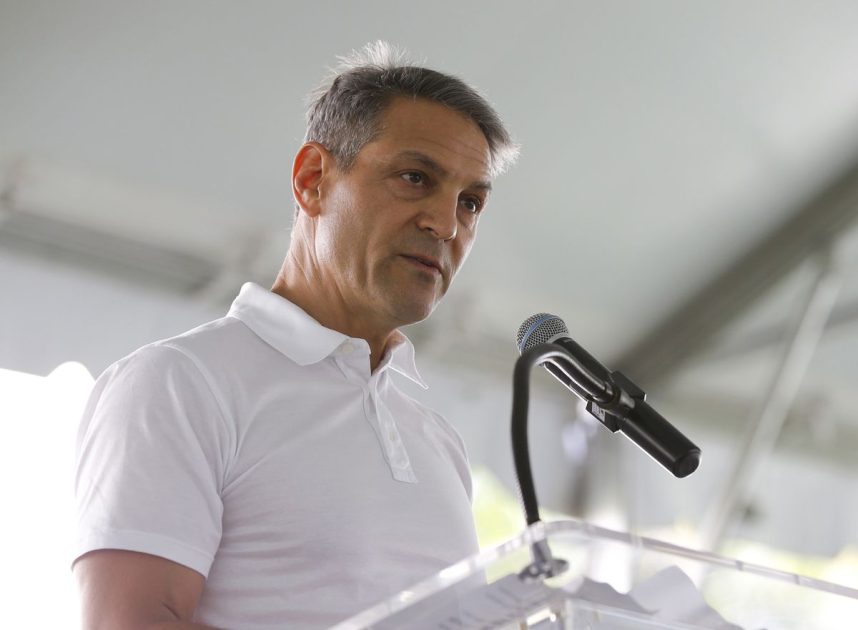 The parent company of the Ultimate Fighting Championship (UFC) made the declarations in conjunction with its first-quarter earnings update delivered earlier today. Last month, Endeavor reached a deal to sell IMG Academy for an enterprise value of $1.25 billion. Some of the proceeds from that transaction will be directed to buying back its stock.
Upon close of the sale of IMG Academy, Endeavor expects to commence repurchases of up to $300 million under an event-driven share repurchase authorization and pay down an additional $50 million of debt," according to statement.
The company had cash and cash equivalents of $718.7 million as of March 31 while debt stood at $5.15 billion, down from $5.16 billion at the end of 2022.
Endeavor Group Rapidly Transforming
In addition to the sale of IMG Academy, Endeavor also announced last month that it's acquiring World Wrestling Entertainment (NYSE: WWE) for $9.3 billion. The buyer is planning to combine WWE with UFC and later change its stock ticker to "TKO."
That creates a combat sports and entertainment behemoth and could bolster Endeavor's gaming inroads due to UFC's increasing popularity among bettors. Speaking of wagering, Endeavor increased its exposure in that area last year with the acquisition of the OpenBet sports wagering unit from the company then known as Scientific Games.
The addition of WWE to the Endeavor portfolio could support increased cash flow by way of the target's advertising and pay-per-view revenue. Over time, that could further enhance the buyer's efforts to return capital to shareholders via buybacks and dividends. Acquisitions appear to be paying for Endeavor.
"Sports Data & Technology segment revenue was $100.9 million, up $55.8 million, or 123.9%, compared to the first quarter of 2022," added the company in the statement. "Growth was driven by the addition of OpenBet, which we acquired in September 2022, as well as growth at IMG ARENA. The segment's Adjusted EBITDA was $4.5 million for the quarter, down $2.0 million, or 31.0%, year-over-year, which was affected by certain costs at IMG ARENA incurred in advance of the sales cycle."
Endeavor Dividend Details
Endeavor forecast 2023 revenue $5.66 billion to $5.81 billion on earnings before interest, taxes, depreciation and amortization (EBITDA) of $1.220 billion to $1.275 billion.
The company said distribute up to $25 million per quarter in the form of dividends and it expects to declare its first payout at some point in the third quarter.
Los Angeles-based Endeavor joins a growing list of gaming companies initiating payouts or resuming dividends. As just one example, Wynn Resorts (NASDAQ: WYNN) said Tuesday it' is restarting its quarterly dividend to the tune of 25 cents a share.
The post Endeavor Group Announces First Dividend, Will Buy Back up to $300M in Stock appeared first on Casino.org.