EPL Bans Shirt-Front Gambling Advertising from 2026
English Premier League (EPL) teams voted Thursday to ban gambling advertising on the front of player jerseys, or "shirts," from the end of the 2025/26 season.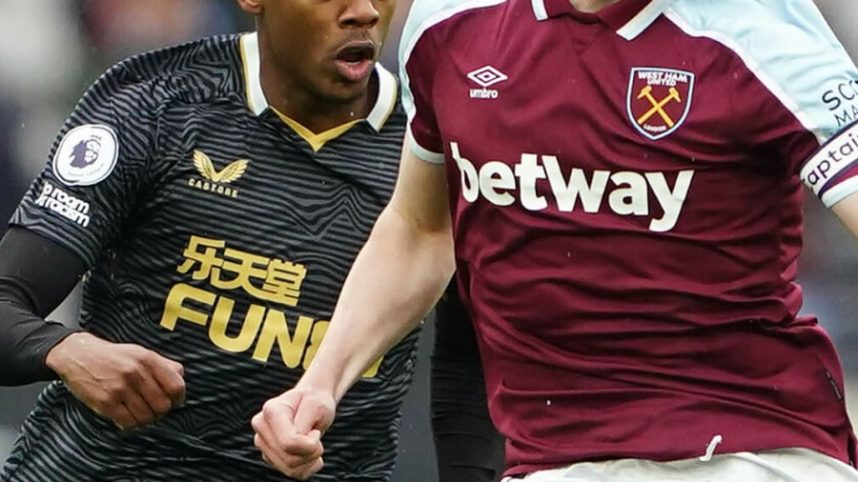 Until that time, teams will be permitted to secure new sponsorship deals, while existing deals can remain in place. Currently, eight of the EPL's 20 teams sport gambling logos on their shirts, including Everton, Newcastle, Brentford, and West Ham. These deals are estimated to be worth around £60 million (US$75) a year to the clubs.
Compromise Deal
The self-imposed ban is part of a compromise deal with the British government to avert an outright ban on gambling advertising in the sport. Meanwhile, the league is eager to appease the government at a time when lawmakers are considering establishing a soccer regulator to ramp up financial oversight of the clubs.
The government will soon publish a white paper that's expected to recommend widespread gambling industry reforms that will tighten controls on advertising.
The deal should allow teams to retain some commercial relationships with the sports betting industry while modulating its general visibility. It's understood gambling brands will be permitted to feature in other areas, such as on jersey sleeves and advertising hoardings.
Premier League clubs have today collectively agreed to withdraw gambling sponsorship from the front of clubs' matchday shirts, becoming the first sports league in the UK to take such a measure voluntarily in order to reduce gambling advertising," read a Thursday statement from the league.
"The announcement follows an extensive consultation involving the League, its clubs, and the Department for Culture, Media and Sport as part of the Government's ongoing review of current gambling legislation," it added.
The EPL also said it's working with other sports on the development of a new code for responsible gambling sponsorship.
Fan Backlash
The proliferation of gambling advertising around soccer has ignited a backlash in the UK. There's concern that it's being normalized to children, who wear their favorite teams' replica jerseys complete with betting logos.
Prior to the start of the current season, for example, more than 30K fans signed an online petition protesting against Everton's new jersey sponsor, Stake.com.
"While the vast majority of adults enjoy gambling without harm, we can't ignore the fact footballers are massive role models to kids," said UK Culture Secretary Liz Frazer in a statement. "Our upcoming Gambling White Paper will upgrade punter (consumer) protections and do more to protect those at risk of addiction."
The post EPL Bans Shirt-Front Gambling Advertising from 2026 appeared first on Casino.org.