ESPN Reportedly Adds Betting Analyst Kezirian to Layoff List
Sports betting analyst Doug Kezirian may be among the on-air personalities sent packing by ESPN in a new round of budget cuts.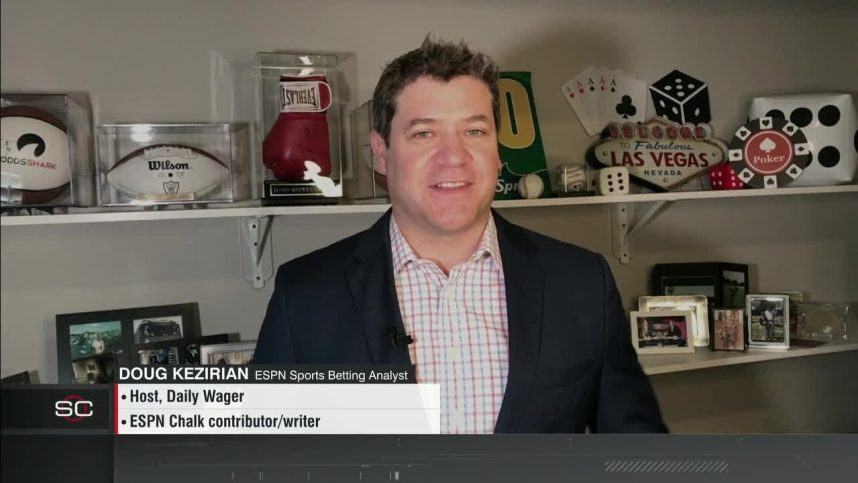 Various media outlets reported late Monday that Kezirian and boxing analyst Andre Ward were added to a list of 20 on-air personalities that sports broadcasting network — a unit of Walt Disney (NYSE: DIS) — laid off last week. Ward confirmed on Twitter that he's leaving ESPN. As of this writing, Kezirian's Twitter feed includes no such declaration, but does include some commentary on the Nathan's Famous International Hot Dog Eating Contest on New York's Coney Island, which took place earlier today.
Given the current environment, ESPN has determined it necessary to identify some additional cost savings in the area of public-facing commentator salaries, and that process has begun," according to a statement issued last week by ESPN. "This exercise will include a small group of job cuts in the short-term and an ongoing focus on managing costs when we negotiate individual contract renewals in the months ahead."
The cuts announced last week included well-known talent such as former NBA coach Jeff Van Gundy, former NBA star Vince Carter, retired NFL players Matt Hasselbeck, Keyshawn Johnson and Steve Young as well as Max Kellerman, Suzy Kolber and NFL Draft analyst Todd McShay.
Disney Missteps Piling Up
On Nov. 20, 2022, Disney announced that Bob Iger would return as chief executive officer, replacing Bob Chapek. There was initial enthusiasm for the news as Disney shares rallied, closing at $97.58 on Nov. 21, but that ebullience has waned as the stock closed at $90.60 on July 3. It's up 4.28% year-to-date, well below the 16.06% returned by the S&P 500.
Lethargic share price performance is one example of Iger's sequel at Disney getting off to a rocky start. Others include the executive's insistence on escalating a rift with Gov. Ron DeSantis (R-FL) regarding legislation that forbids Florida children in kindergarten through third grade from being taught sexually related topics. This issue was part of Chapek's undoing.
Additionally, Disney's once vaunted Pixar arm — the unit responsible for turning out a slew of beloved animated films — has lost its touch. Its last three productions, Lightyear, Strange World, and Elemental, have all flopped at the box office.
In what amounts to some bad timing for the Disney boss, on the same day the ESPN layoffs were revealed, the New York Post reported Iger and his wife have made $7 million in upgrades to the Brentwood, Calif. mansion. He's worth an estimated $700 million.
ESPN Caught in Crossfire
There's rampant speculation that the ESPN staff pruning was necessary to accommodate Pat McAfee and his namesake show, which recently joined the sports broadcast giant from FanDuel.
It's believed that ESPN is paying McAfee $17 million annually over five years, which if true, represents a pay cut from his four-year $120 million agreement with FanDuel. Some media industry observers believe other ESPN talent were let go to make room for McAfee-related spending. Inside the network, it's believed the allure of McAfee's show is simple: It already makes money and has a devoted following.
As for Kezirian, the Las Vegas resident hosted "Daily Wager" on ESPN 2. He hasn't announced his next move, but he's an able bettor as evidenced by the fact that he won $58,000 in the 2022 William Hill College Football Challenge.
The post ESPN Reportedly Adds Betting Analyst Kezirian to Layoff List appeared first on Casino.org.