Frankie Valli, 89, Weds Fourth Wife at Westgate Las Vegas
He walked like a man, down the aisle for the fourth time.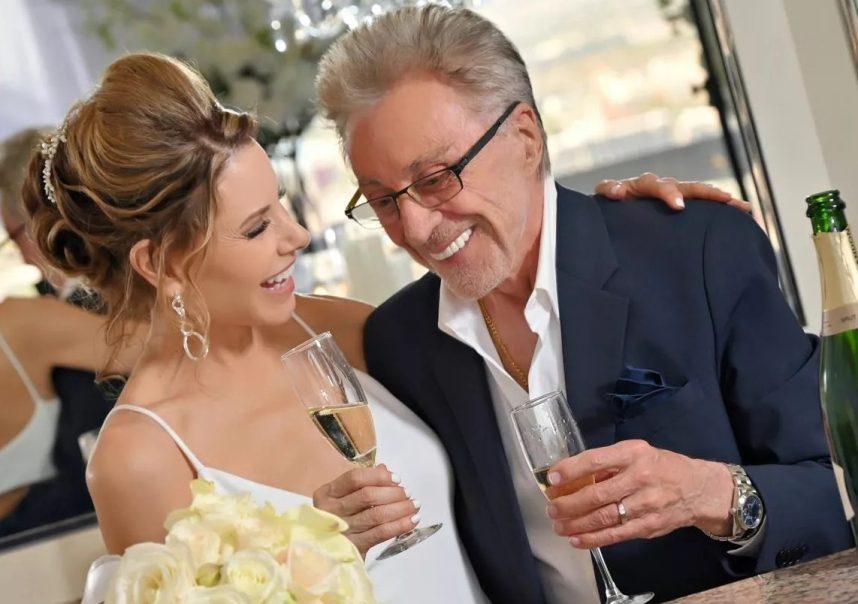 Frankie Valli, who turned 89 on May 3, married longtime girlfriend Jackie Jacobs, 60, at the Westgate Las Vegas Hotel & Casino on Monday.
"It's terrific to have found love once again at this stage of my life," the former heartthrob told People.
Oh What a Night
No guests attended the nuptials, which took place in the resort's chapel as Valli's signature hit, 1967's "Can't Take My Eyes Off You" played and he sang along in his sweetheart's ear.
Jacobs wore a white bridal gown, silver earrings, and her hair pinned up in curls. Valli wore a navy suit, a white collared shirt, and a gold chain.
The Westgate, formerly the Las Vegas Hilton and, originally, the International, is Valli's regular performance venue in Las Vegas. The former Four Seasons frontman returns for concert dates at its International Theater in October and January, following his current summer tour.
Who Loves You
Valli first met Jacobs, a former CBS marketing executive who hails from Maryland, in 2007. They didn't begin their romance until 2015.
Valli wed his first wife, Mary Mandel, in 1957 before they divorced 13 years later. He was then married to MaryAnn Hannigan from 1974 to 1982. Two years later, he wed Randy Clohessy. It was his longest marriage; they divorced in 2004.
Vallie is a father of six, including two daughters, three sons, and a stepdaughter. Two of his daughters died young, — Celia when she fell off a fire escape in 1980 and, six months later, Francine when she overdosed on drugs.
"That lives with you forever," Valli told People in 2008. "She died a long time ago, but I often imagine what it would be like if she were alive. She had a wonderful voice."
The post Frankie Valli, 89, Weds Fourth Wife at Westgate Las Vegas appeared first on Casino.org.