Genius Sports Could Be Hidden Gem Among Sports Betting Stocks
Shares of sports betting data provider Genius Sports (NYSE: GENI) are higher by nearly 57% year-to-date and on May 26, closed at the highest levels since February. A sell-side analyst believes the stock has more upside ahead.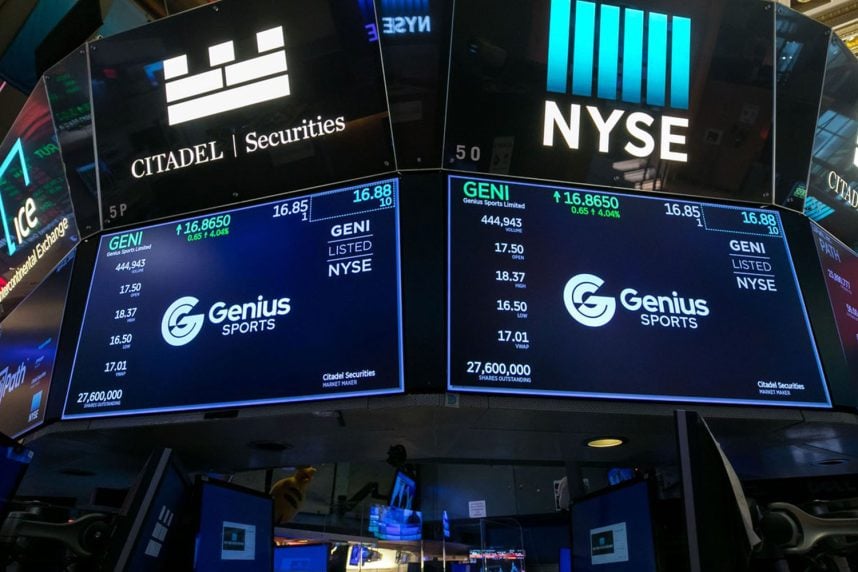 In a recent note to clients, Lake Street Capital markets analyst Eric Martinuzzi initiated coverage of Genius Sports with "buy" rating and a $7 price target. That implies upside of 25% from the May 26 close. That's slightly below the Wall Street consensus of $7.50, but Martinuzzi is now one of nine analysts covering Genius with a "buy" or "strong buy" rating. Another calls the stock a "hold."
The analyst described Genius as a "picks and shovels player" that markets live betting data and "other sticky services" to global sportsbook operators, including Bet365 and DraftKings (NASDAQ: DKNG), among others. Some analysts believe the stock could benefit from bettors' increasing preference for in-game or live wagers over pregame investments.
That thesis could further be enhanced by same-game parlays — bets operators such as DraftKings and FanDuel are leveraging to significant success.
Genius 'Baby' Thrown Out with 'SPACwater'
London-based Genius Sports went publicly in April 2021 following a reverse merger with special purpose acquisition company (SPAC) dMY Technology Group, Inc. II. The stock caught some of the tail-end of investors' enthusiasm for SPAC and sports betting stocks, but slumped last year as market participants punished equities previously tied to blank-check companies.
At one point in 2021, Genius traded north of $24 and Martinuzzi describes the subsequent tumble experienced by the stock as a case of the "Genius baby being thrown out with the SPACwater."
Genius is on the cusp of turning free cash flow positive and is growing faster than its higher-valued peers," wrote the Lake Capital analyst. "We also feel it has better rights relationships — NFL, English Premier League — and offers faster profit growth than data licensing competitor Sportradar. We anticipate Genius showing fundamental outperformance driven by a decade-plus growth in U.S. sports betting as more states legalize online gambling."
Genius hovering around profitability and generating free cash flow are noteworthy traits if for no other reason than that they're rare in the universe of sports betting equities.
Genius Sports Impressive Client Roster
Martinuzzi is right to mention Genius Sports' client portfolio — a roster that includes not only the English Premier League and the NFL, but the PGA Tour, Major League Baseball (MLB), the NCAA and Euroleague Basketball, among others.
In addition to the NFL itself, which is also a major Genius shareholder, several of the league's teams are Genius clients as are some of the biggest names in sports broadcasting, including ESPN.
Beyond Bet365 and DraftKings, Genius's other sprotsbook clients include 888 Sports, BetMGM and Caesars, according to the data provider's website.
The post Genius Sports Could Be Hidden Gem Among Sports Betting Stocks appeared first on Casino.org.