Greyhounds, Puppies Beaten by Trainer at Champion Aussie Kennel in Shock Video
Drone footage showing several greyhounds, including puppies, being beaten at a prominent Australian kennel has sparked renewed calls in the country to ban the sport.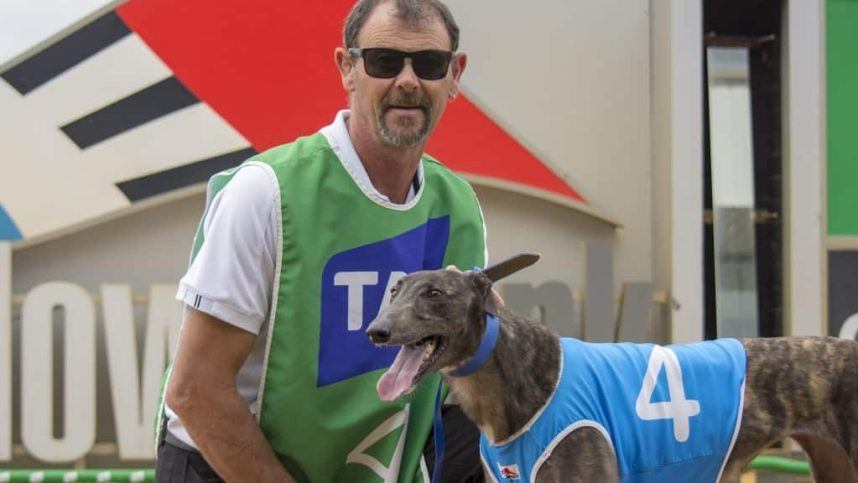 The video, obtained by the Australian Broadcasting Corporation (ABC), was filmed by "a whistleblower" over a 17-day period in June and early July this year. The compound is owned by breeder and trainer Tony Rasmussen and his wife, Lisa.
Rasmussen is described by Racenet.com as "South Australia's premier trainer." His star dog, Victa Damian, has won 14 of its 24 appearances this year, including the Group 1 National Derby at Wentworth Park in January.
'Dominance Training'
But the shocking footage shows a trainer kicking, punching, and dragging cowering dogs at the property southeast of Adelaide, South Australia.
Elle Trahair, of the Coalition for the Protection of Greyhounds, told 9News she was "absolutely disgusted but not surprised."
"What we're seeing in the footage is a dominance training technique," she said. "Kicking, and in [one] video kicking puppies, is a way to break a greyhound down, to ensure that it becomes a good chasing race dog to make money for its owner."
It has not been possible to identify the trainer involved and there is no suggestion that the individual is either Tony or Lisa Rasmussen.
After agreeing to meet with an ABC reporter to view the video, Tony Rasmussen claimed the individual is a former employee who had been "dealt with" because he treated the dogs badly.
He refused to tell ABC when this individual's employment was terminated and added that the matter was being dealt with internally.
Industry Probe
Greyhound Racing SA said it has launched an immediate investigation and the Rasmussens have been suspended pending its outcome.
Meanwhile, South Australian Premier Peter Malinauskas has announced there will be an independent inquiry into the industry.
"I want to be clear from the outset, I think the greyhound racing industry has a role to play in our state, but it's got to be clean," he said.
"We were told that this type of behavior doesn't happen and now we find out it does, so I'm not going to take the industry's assurances as gospel anymore."
Funding Boost
It's the latest in a series of scandals to rock Australian greyhound racing. Earlier this year, trainer Ian Anderson was handed a life ban, allegedly for bludgeoning four retired greyhounds to death with a rock.
Despite this, the South Australia state government increased Greyhound Racing SA's funding in its most recent budget. It boosted the amount going to horse and dog racing from 10% to 20% of profits from state-licensed betting operations.
The post Greyhounds, Puppies Beaten by Trainer at Champion Aussie Kennel in Shock Video appeared first on Casino.org.