Iowa Woman Loses House in Tornado, Wins $2M on Lottery
An Iowa woman whose house was wiped out by a tornado 22 years ago has won $2 million on the lottery.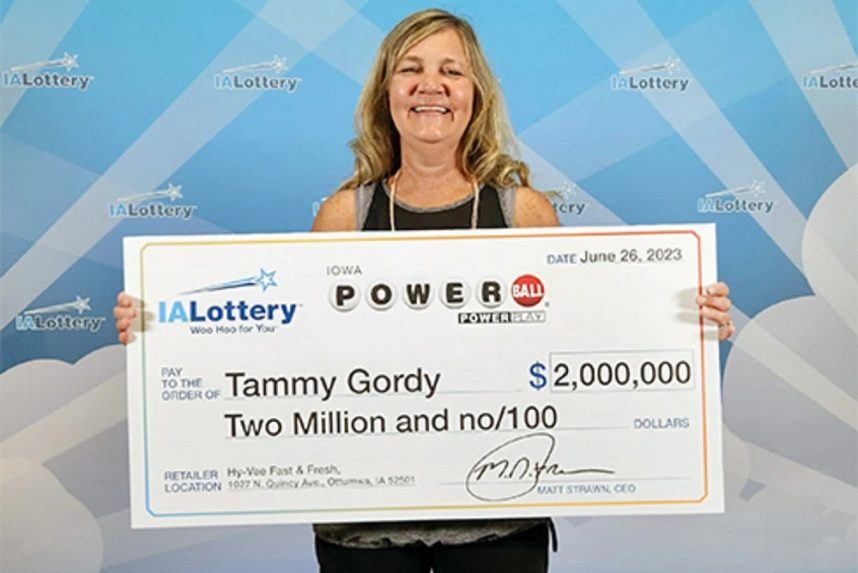 Tammy Gordy, 56, and her husband, Steve, from Ottumwa, have been renting since their home was destroyed by extreme weather that ravaged communities across the Midwest on April 10 and 11, 2001.
They have also been trying build a new house, but the process had stalled because of lack of funds. That process will now be accelerated, and this time the new property will include a jacuzzi, the couple confided in an interview with the Iowa Lottery.
'All Those Zeroes'
Gordy, a dietary aide, bought winning easy-pick Powerball ticket at a Hy-Vee Fast & Fresh store on Saturday, July 24. At that night's draw she matched five numbers but missed the Powerball.
Gordy initially won a $1 million prize, which was doubled because she had added the "Power Play" option.
But she didn't discover her extraordinary slice of good fortune until after breakfast on Sunday morning when she checked the Powerball app.
"I fell into my chair," she told the Iowa Lottery. "I couldn't see! There were all those zeroes! I was like, 'Maybe I need my glasses.' So yeah, we screamed."
Steve Gordy said he was initially baffled by his wife's behavior.
"She jumped up and was saying … well, not English, but other words I couldn't understand," he said. "And then I looked over and there were a lot of zeroes. Then we didn't know what it was until we got our senses back."
One Short of $424M
The couple will have $1.42 million to spend on completing their new home with jacuzzi tub – that's after $480,000 (24%) in federal taxes, minus an additional $100,000 for a 5% state tax.
Gordy was one number short of a $424 million jackpot, but she's not thinking about the riches that got away. She told the Lottery she's happy with her windfall and said she and her husband value family over material wealth. But she had a hard time convincing her four adult children the jackpot was real.
"I am a jokester, but not to that extent," she said.
Incidentally, the odds of your house being destroyed by a tornado in America are 1 in 5.7 million, according to DiscoverTheOdds.com. Meanwhile, the odds of matching five balls in the Powerball are 1 in 11.6 million, which makes the Gordys "net lucky."
And sometimes, that's all you can hope for in life.
The post Iowa Woman Loses House in Tornado, Wins $2M on Lottery appeared first on Casino.org.