Las Vegas Guests Find Bed Bugs at Seven Hotels — Report
Bed bugs were spotted at seven well-known Las Vegas hotels over the last two years, according to a recent media report.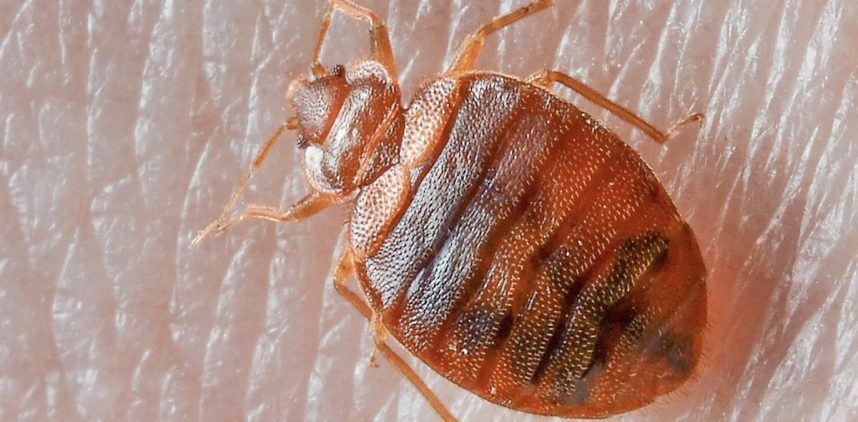 The properties include Circus Circus Hotel, Caesars Palace Las Vegas, Planet Hollywood Las Vegas Resort, The Palazzo, Tropicana Las Vegas, MGM Grand, and the Sahara Las Vegas, Las Vegas TV station KLAS revealed on Friday.
The alleged presence of the pesky critters was reported after the news outlet searched records from the Southern Nevada Health District (SNHD).
For example, in June, bed bugs were found in a room at Planet Hollywood. A Tropicana Las Vegas guest saw bed bugs in February. In January, a visitor was bitten at Caesars Palace.
Last year there were more complaints.
A guest at the Sahara killed a bed bug in a room in October 2022. In June of 2022, bed bugs were found in a room at Circus Circus.
Also, at Circus Circus, a hotel guest was bitten by a bed bug in January 2022. That same month, bed bugs were seen in a room at the MGM Grand. They were also reportedly found at the Palazzo after a guest complained to have been bitten that same month.
Generally, they are relatively rare in Las Vegas hotels, authorities said. Properties do monitor and respond to the presence of bed bugs and other pests in hotel rooms.
For instance, The Tropicana said in a Saturday statement to Casino.org that it regularly conducts "comprehensive preventative maintenance programs" — and the health and safety of guests is the top priority for the hotel.
While highly unlikely, in the event of a complaint, we immediately isolate the affected room and its surrounding areas. At that point, a third-party service will evaluate the situation and provide a recommendation on appropriate next steps, including professional treatment should anything be found," Arik Knowles, vice president and general manager, at The Tropicana, said.
MGM Resorts in a statement to KLAS, added, "We have comprehensive procedures in place to address and resolve any issue that may arise."
Other properties named in the article did not provide immediate comment.
Details on Bed Bugs
Bed bugs are known in Latin as "cimex lectularius." The Centers for Disease Control and Prevention (CDC) describes them as "small, flat, parasitic insects that feed solely on the blood of people and animals while they sleep."
They are often reddish-brown and range in size from 1mm to 7mm. Bed bugs often live in cracks and crevices.
The cleanliness of a room has nothing to do with the presence of bed bugs, the CDC said. The risk may be more linked to visitors who come from regions of the world where they are more prevalent.
Bed bugs are common in Asia, Africa, Central and South America and Europe," the SNHD website stated. "With the growth of international travel, bed bug infestations are steadily increasing."
Bed Bug Lists
Many Las Vegas hotels have been accused of having bed bugs in the past.
In May 2021, Vital Vegas released a report called "Worst Las Vegas Hotels for Bed Bugs Named."
Based upon 673 online reviews collected by Pest Strategies, between 2008 and 2020, the Las Vegas resorts with the worst bed bug problems (the worst at the top of the list) were identified as:
Excalibur
Bally's
Flamingo
MGM Grand
Luxor
Planet Hollywood
Venetian
Rio
Paris
Caesars Palace
Another list was published by the HotelFandB.com Magazine in May. It was based in part on lists from the Bedbug Registry. The Travelodge by Wyndham, the Excalibur Hotel and Casino, the Stratosphere Hotel, Casino and Tower, and the Luxor Hotel and Casino were among those singled out.
Bed bugs are found elsewhere besides Las Vegas. A twice-bitten Memphis, Tenn. woman sued MGM Resorts for $3 million in 2021. She claimed they were in in two separate hotel rooms at the Gold Strike Casino in Tunica, Miss during 2018. It is unclear what happened to the case.
Strategies for Guests
Guests in hotels can take precautions. To protect clothes from getting infested, put your luggage in a bathroom or on a luggage rack until checking the bed. Keep bags zipped.
When inspecting the bed, pull back the sheets and check the mattress and bedding, as well as couches.
Look for bugs, blood stains, and any small black dots on the bed, experts recommend.
Also, see if there is an odor in the room. Bed bugs release a pheromone that leads to a musty odor.
Let Management Know
The SNHD recommends to guests if they think there are bed bugs in a room, "notify the front desk immediately." Often, you will be given another room.
"Most good hotels have a plan in place to deal with bed bug infestations," the SNHD added.
Some Las Vegas hotels even use specially trained bed bug sniffing dogs to help avoid infestations, Vital Vegas reported.
The post Las Vegas Guests Find Bed Bugs at Seven Hotels — Report appeared first on Casino.org.