Macau Chief Executive: Casino Hub Needs More Mass-Market Hotel Rooms
Macau Chief Executive Ho Iat Seng believes the Chinese Special Administrative Region (SAR) needs to stop prioritizing visitors based on their spending capabilities and instead focus on providing guestroom accommodations for visitors from all walks of life.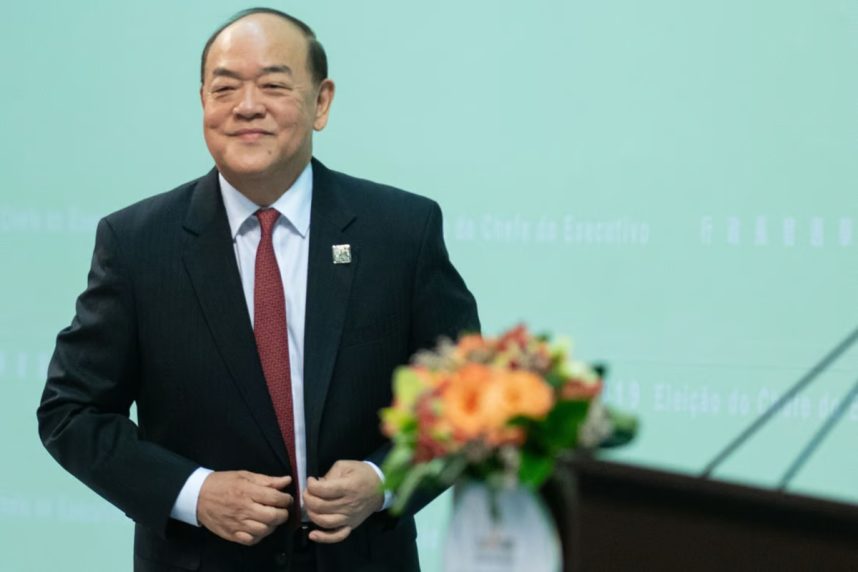 Ho succeeded Fernando Chui as Macau's head of government in March 2021. His tenure as chief executive will govern over what's likely to be one of the most important times in Macau's economic history as the region tries to pivot from its reputation as a high-roller paradise into a leisure travel and convention destination epicenter, not unlike Las Vegas.
The transformation won't be an easy task, as new integrated resort casinos with sprawling convention spaces and varying entertainment and amenities are forthcoming in South Korea and Japan. The Philippines' gaming industry, which is trying to capture the VIP segment that Macau forced out in recent years, is also home to numerous IR casinos with substantial exhibition facilities.
Macau's overhaul has been directed from Beijing. China President Xi Jinping said the massive outflows of capital by mainland high rollers visiting Macau caused national security concerns.
Macau, the only place in China where commercial gambling is allowed, subsequently changed its gaming regulations to essentially close the small profit margins that VIP junket groups made from organizing travel for wealthy mainlanders to come to Macau and gamble.
Visitors Return
Macau is busier than it's been since COVID-19 emerged in China in late 2019. The enclave's pandemic-related entry rules have been lifted, with the only remaining exception being that international travelers must test negative before entering the region.
When Macau's local government issued its six casino operators fresh 10-year licenses late last year, Ho's administration required that the firms collectively invest about $13.5 billion into their resorts. The caveat is that the spending must go toward projects unrelated to gaming.
The mandate is part of the Macau government's hopes that some of the casino operators will build new hotel towers that might be a bit less glitzy than their five-star options. Of the nearly 39K hotel rooms presently in the enclave, more than 58% are in the five-star category.
Ho says more two-, three-, and four-star hotel rooms are needed to meet the region's diversifying demand to the mass market over the high roller.
"Macau is a market where you find more five-star hotels than three- and four-star," Ho said last Friday.
Affordability Paramount
High rollers and more affluent guests tend to travel alone through China's Individual Visit Scheme (IVS), Ho explained. But with Macau now requiring its casinos to focus more on the general public than the VIP, he believes new hotels with a more middle-class appeal would be a smart bet.
Ho said the city has provided subsidies to group tour operators that transport mainlanders to Macau. But hotel rates inside casinos, especially those on the Cotai Strip, remain too pricey for many of those travelers despite the financial support.
We can see that luxury hotels have their visitors traveling here on individual visa permits, as well as the visitors that are coming here for conferences and exhibitions. But for package tours, many organizers feel that they cannot bear the room rates of luxury hotels," Ho explained.
During the recent Easter holiday, the average casino guestroom in Macau went for about $250 a night. The Macau Government Tourism Office said the average nightly room rate in February, the most recently reported month, was MOP1,375 (US$170) for a five-star room.
The median income in China, per the International Monetary Fund, is less than $17K annually.
The post Macau Chief Executive: Casino Hub Needs More Mass-Market Hotel Rooms appeared first on Casino.org.