Offshore Site Taking Bets on Special Olympics in Historic Move
The offshore betting site recognizes this endeavor as cutting-edge, but it's also a chance to make history. For the first time in the 55 years of the Special Olympics, fans can wager on the well-known international sporting event, which will be held in Berlin starting with Saturday's opening ceremonies.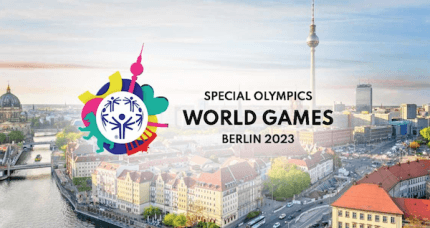 The Paralympics has had betting sites run odds in the past, but never the Special Olympics, whose elite athletes have cognitive issues.
BetOnline.ag, a website that's been around for 25 years, is taking the leap. The site has been recognized as a pioneer of new wagering arenas and is based in Panama.
Betting officials have attempted to contact Special Olympics organizers but have received almost no feedback or support. It's been radio silence. However, two Special Olympics athletes have had their sponsors agree to give photos for the betting promotion.
Questions Arise
The odds appear legitimate in their accuracy. Some might wonder if this betting action is in questionable taste. Others might say it further legitimizes the Special Olympics as an elite athletic competition treated like any other.
We anticipate some negative reaction for our Special Olympics odds, but we've been doing this for nearly three decades and have proven that our offerings have a positive impact on the visibility of a sport," the BetOnline brand manager Edward Knight said. "We're a gaming company that provides entertainment products, so every goal behind our marketing strategies is to generate publicity, not only for us but for the competition.
"These athletes have worked their butts off to get to Berlin, and they deserve every additional layer of exposure they can get," Edwards added.
There is also a charity component to this unprecedented maneuver. Following the conclusion of the Special Olympics, BetOnline will donate $10K to a nonprofit organization that supports people with intellectual disabilities.
'Not a Gimmick'
Because of the Covid-19 pandemic, this will mark the first Special Olympics since 2018.
But the research has been done by the oddsmakers at the betting site and it doesn't appear any of the other online or live sportsbooks are offering odds.
There's nothing gimmicky about these odds," Knight said. "Just like any other sport, we've created Special Olympics odds behind weeks and weeks of research. These are incredibly skilled athletes competing on an even playing field, and our oddsmakers will give these World Games the same level of attention and respect as the Super Bowl."
The local sponsorship programs repping two power-lifting athletes are participating in the betting promotion, sending photos.
The competitors are Aaron Higgins, who is in the bench press and hails from Saskatchewan, and Bobby Hill (Alaska). Higgins is listed at 5-1 to win, while Hill is given 16-1 odds.
Odds and Action
The betting odds are offered for only a dozen competitions. Aside from powerlifting, the other betting events feature track and field, basketball, cycling, soccer, and swimming.
According to BetOnline officials, the site has only listed disciplines within the top-tier divisions and the "non-unified sports" category.
The website reports the most popular events among early bettors were basketball, soccer, and powerlifting.
Segments of the Special Olympics will be aired on ESPN, among other places. Industry reports show people are 76% more likely to watch a sporting event if they have placed a wager.
The Special Olympics are held every two years, alternating between winter events and summer ones.
Rebecca Simon, director of communications for the Special Olympics, didn't immediately respond for comment for this story.
The post Offshore Site Taking Bets on Special Olympics in Historic Move appeared first on Casino.org.