Ontario Fraudster Siphoned Millions Through Casinos Then Fled Canada
Ontario's gambling regulator has said it will investigate how a convicted fraudster was able to deposit and withdraw more than $4 million in cash over several years at Toronto-area casinos before leaving the country.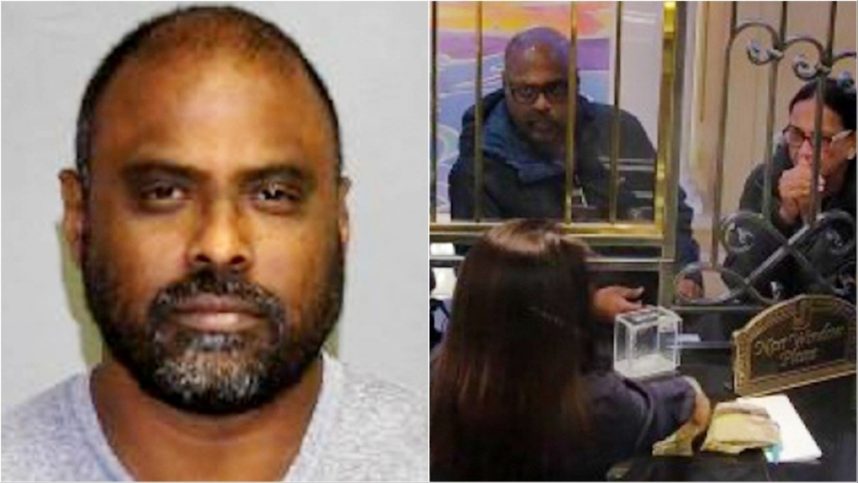 Branavan Kanapathipilla has a criminal history involving convictions for fraud and other crimes that stretches back two decades, according to an affidavit by the Ontario Provincial Police (OPP).
The court filing is part of an effort by authorities to seize $100,000 in cash deposited by Kanapathipilla at the Fallsview Casino in Niagara Falls last November.
The deposit was flagged as a suspicious transaction by casino staff and seized by the OPP, which accuses Kanapathipilla of being in league with a loan shark. However, authorities have not charged him with any crime.
STR Pile-up
Kanapathipilla failed to attend a hearing last week about whether the money would be seized permanently and has apparently fled abroad, according to court documents.
His activities have generated hundreds of suspicious transaction reports (STRs) by casinos and banks over the past 12 years totaling $11 million, the documents reveal. This is highly consistent with money laundering.
One Toronto Gaming, which operates Casino Woodbine, Pickering Casino Resort, Great Blue Heron Casino and Hotel, and Casino Ajax in Ontario reported 120 suspicious transactions by Kanapathipilla totalling more than $3 million in 2021 and 2022 alone.
"Records obtained from a production order relating to Kanapathipillai's TD Bank accounts indicate a history of Kanapathipillai depositing a large amount into his account and then making multiple cash withdraws via both the teller and the ATM," wrote Det. Constable Vic Jetvic in the affidavit.
"His withdrawal and financial transaction patterns were consistent with money laundering techniques that I have observed as an investigator," added Jetvic.
Slow to React
The Anti-Money Laundering Unit of Ontario's Alcohol and Gaming Commission (AGCO) said this week it would initiate a compliance review to assess whether casino operators met their regulatory obligations.
But some are questioning whether blame lies with regulators rather than operators, since the casinos consistently filed STRs in line with their regulatory responsibilities.
Retired RCMP money laundering specialist Garry Clement told CTV News that the casinos' financial reports simply weren't being acted on fast enough.
"These seem pretty obvious," he said. "There's more to this than just gambling."
British Columbia has been forced to address the problem of widescale money laundering through its casinos and real-estate markets. That's after the province was accused of becoming an "laundromat for organized crime" in an independent report commissioned by the provincial government.
In 2019, a BC government inquiry concluded that casino money laundering was "not just a BC problem" and called for a federal investigation into the issue.
The post Ontario Fraudster Siphoned Millions Through Casinos Then Fled Canada appeared first on Casino.org.