Private Jet from Las Vegas Crashes in California Fog, Killing 6
Six Southern California residents died when a private jet flying from Harry Reid International Airport crashed near the French Valley Airport in Murrieta, Calif. on Saturday.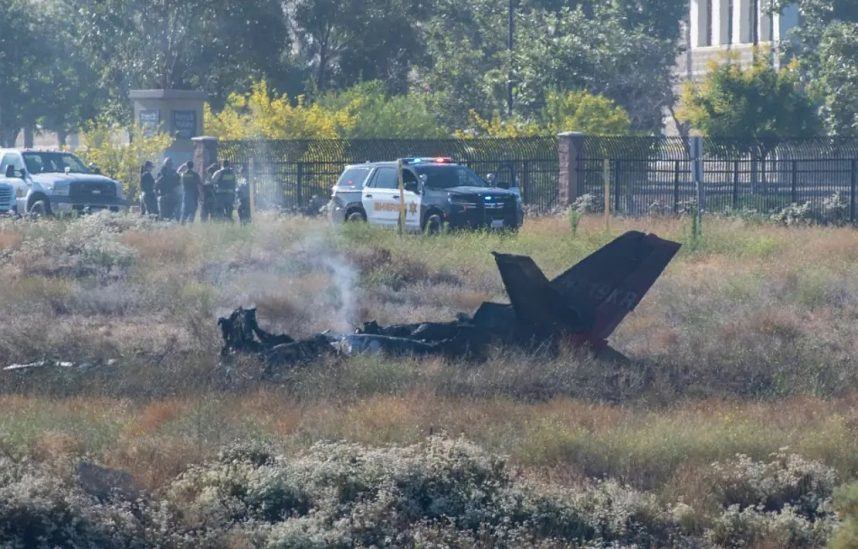 The victims were identified as:
Abigail Tellez-Vargas, 33, of Murrieta
Riese Lenders, 25, of Rancho Palos Verdes
Manuel Vargas-Regalado, 32, of Temecula
Lindsey Gleiche, 31, of Huntington Beach
Alma Razick, 51, of Temecula
Ibrahem Razick, 46, of Temecula
According to the Federal Aviation Administration, a 1979 Cessna C550 business jet, which took off from the Atlantic Aviation terminal at Harry Reid around 3:15 a.m., crashed in a field 500 feet north of the French Valley Airport's runway around 4:15 a.m. Saturday.
The jet — owned by Prestige Worldwide Flights LLC of Imperial, Calif. — was making its second approach due to heavy fog. The pilot was cleared to land using only instruments.
"The pilot reported to air traffic control that he was going to perform a missed approach, which generally happens when a pilot can't see the runway environment," Elliott Simpson, an investigator with the National Transportation Safety Board, told reporters.
The jet, which can hold up to 13 people, burst into flames and ignited a brush fire. Nearly one acre of vegetation was scorched before the fire was contained just after 5:30 a.m., the Riverside County Fire Department announced on Twitter.
The six people on board were located and pronounced dead at the scene, according to the Riverside County Sheriff's Department.
Saturday morning's crash comes just four days after one man was killed when his plane crashed after taking off from the same airport.
The post Private Jet from Las Vegas Crashes in California Fog, Killing 6 appeared first on Casino.org.