Soccer Phenom Neymar Reportedly Loses $1M Gambling Online, Goes Ballistic
Streaming platform Twitch has tried to separate itself from gambling content in order to appease some of its more lucrative creators. A new clip from soccer star Neymar and a recent gambling session he was enjoying – until suffering a seven-figure loss – confirms that the platform doesn't want to stray too far.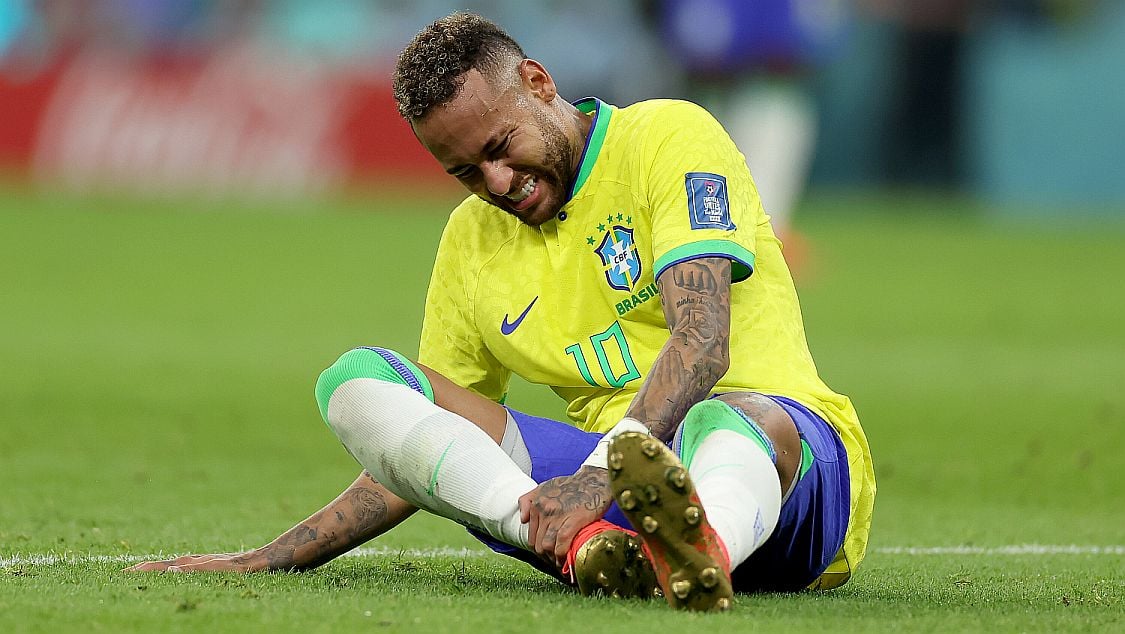 Neymar, the Paris Saint-Germain (PSG) striker who is off the field for the rest of the season as a result of an operation he underwent on his ankle, slid into a new role to fill his downtime. He's been working as a streamer for online gaming operator Blaze as its ambassador.
His streams, which he often shares live on Twitch, include gaming sessions and other content. In his last broadcast, he bet and lost – allegedly out of his own pocket – a huge amount playing poker, roulette and other games. Whether the money was his is up for debate, but his reaction could have earned him an Oscar.
And The Oscar Goes To
Last December, Neymar signed with Blaze as its ambassador on a four-year deal. Since then, he has started producing more gaming content, but his love affair with gambling was already well-established. He has long been a fan of poker and has participated in a number of big tournaments and events.
Just like with certain other high-profile celebrities, there's an unproven theory that these gambling sessions are only a ploy. Gaming operators may provide their media personalities with funds or credit to make it appear that they're playing with real money. Although many claim that this is the case with Neymar's latest gambling session, his reaction seems real.
Neymar's reaction after losing 1 million euros in an online poker game last night! pic.twitter.com/0Iv6McYf5f

— Lepicky (@LepickyOfficial) March 30, 2023
The Brazilian soccer phenom allegedly almost came to tears as his friends mocked him in the stream. They even broke out the theme to Titanic – an out-of-tune recorded version – that suggested that Neymar's ship was sinking.
The former FC Barcelona star and part-time actor (he's had bit parts in several movies and shows) injured his ankle in February. He underwent surgery on March 10, which went well, according to a PSG statement, but will remain sidelined for the rest of the season.
The Gambling Debate Rages On
Following backlash from several high-profile Twitch streamers last year, the platform announced that it would change its policies on gambling content. It didn't want to completely break away from the activity, though, as it has proven to be a guaranteed source of income.
The Amazon-owned platform decided to ban content that promoted sites not regulated by an established gaming regulator and other forms of content. This included Stake and Rollbit, but not Blaze, which offers almost identical gaming options.
Félix Lengyel, a top content creator better known as xQc, is blasting Twitch for its hypocrisy. He has been one of Twitch's biggest earners, but has spoken out against its gambling content policies.
xQc, who has also been a frontman for Stake, called out Twitch in his own stream for allowing the Neymar gambling content with no repercussions. He asserted that the platform would ban other content creators for similar streams, but allowed Neymar because of his celebrity status.
There is still a lot of gambling-related content on Twitch in addition to Neymar's. However, the million-dollar loss he presented will likely fuel new controversy and put their future on Twitch in jeopardy. Fortunately for streamers, there are other alternatives.
The post Soccer Phenom Neymar Reportedly Loses $1M Gambling Online, Goes Ballistic appeared first on Casino.org.