Soccer Pro and Gambling Fan Neymar, Jr. Announces Inaugural Party Cruise
Brazilian soccer star Neymar da Silva Santos Júnior, who soccer fans know as Neymar, Jr., has had a rough go of the game lately, suffering from injuries that have kept him on the sidelines. This has given him plenty of time to come up with new ideas, one of which is a Neymar-branded cruise on the high seas.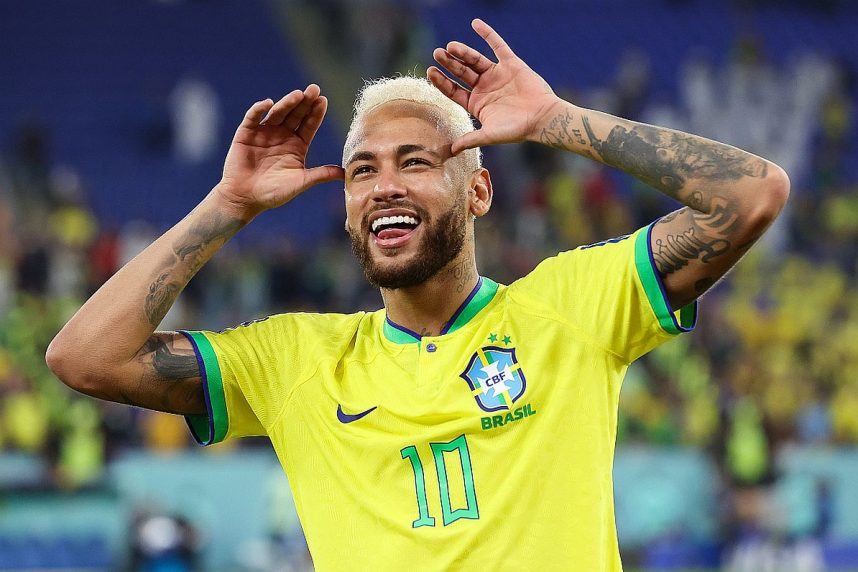 Exhibiting something new off the soccer field, Neymar is taking to the waters to recuperate from a string of injuries. The Paris Saint-Germain (PSG) player has announced the "Ney At Sea" cruise.
This much-awaited trip is slated for December 26 to 29 and will tour the Atlantic Ocean. It will depart the Brazilian city of Santos before hanging out in the ocean and heading to Búzios, a beach town popular with tourists.
Anchors Aweigh With Ney
The journey from Santos to Búzios takes 72 hours on MSC Preziosa, the deep-sea vessel owned by MSC Cruises. The ship features 1,700 cabins, three outdoor pools and an indoor pool. Passengers can also enjoy other amenities, such as its eight restaurants and, of course, a casino.
🛳️ De 26 a 29 de dezembro de 2023 acontecerá a primeira edição do cruzeiro "Ney Em Alto Mar" e você não pode ficar de fora dessa!

Serão três dias e três noites de muita ousadia e alegria, repleto de atrações imperdíveis e shows inesquecíveis para fãs de todas as idades.

O navio… pic.twitter.com/tR7rMTSe98

— Neymar Jr (@neymarjr) May 30, 2023
Ney asserts in an announcement that the cruise will offer a distinctive encounter with three days and nights of thrilling and amusing visits, appealing to all ages. He boasted, "Get ready for 72 hours of fun on the high seas. Only those who are in the mood to play are invited!"
Less than two days have gone by since Neymar presented the project, and the Ney at Sea cheap tickets have already sold out. These tickets come in three varieties based on the type of room they offer, with options ranging from rooms with windows to those with balconies.
The adventure packages are priced between $850 to $1,300, but there are additional charges for utilizing the sauna, bowling alley, 4D theater, Formula 1 simulator and buying drinks at the bar. Hitting the slots or gaming tables in the casino will also mean additional expenses.
Neymar Might Not Appear
It's likely that a lot of people buying tickets expect to be able to take a selfie or at least share the same salty air with Neymar. However, he may not even be on board the cruise. His participation in the cruise remains questionable.
The chosen dates for the cruise are in the middle of the soccer calendar of certain countries, including the UK. There have been rumors that Neymar may leave PSG this summer, which further complicates the situation.
The 31-year-old Olympic gold medalist recently disappeared from the sidelines as his teammates were fighting to secure PSG's spot at the top of France's Ligue 1 soccer league. That was a definite hint that he's not completely thrilled with the idea of continuing in the PSG uniform.
Instead, Neymar has made it clear that he wants to relocate, and there's only one team that has piqued his interest. It's Manchester United or bust for the soccer phenom.
If he can't get to Man U this summer, Ney has said he'll stay with PSG, where his contract doesn't expire until 2025. However, if his recent appearance at the Monaco Grand Prix is any indication, he's likely to spend more time away from the team than with it.
The post Soccer Pro and Gambling Fan Neymar, Jr. Announces Inaugural Party Cruise appeared first on Casino.org.