Texas Attorney General Ken Paxton Sues Hyatt Hotels for Deceptive Room Pricing
Texas lawmakers are considering legislation that would end the Lone Star State's decades-long opposition to commercial casinos.
Meanwhile, the state's top legal advisor and prosecutor, Attorney General Ken Paxton, says one of the nation's largest hoteliers, the Hyatt Group, which is partnered with numerous commercial and tribal casinos across the US, has regularly violated Texas' consumer protection laws.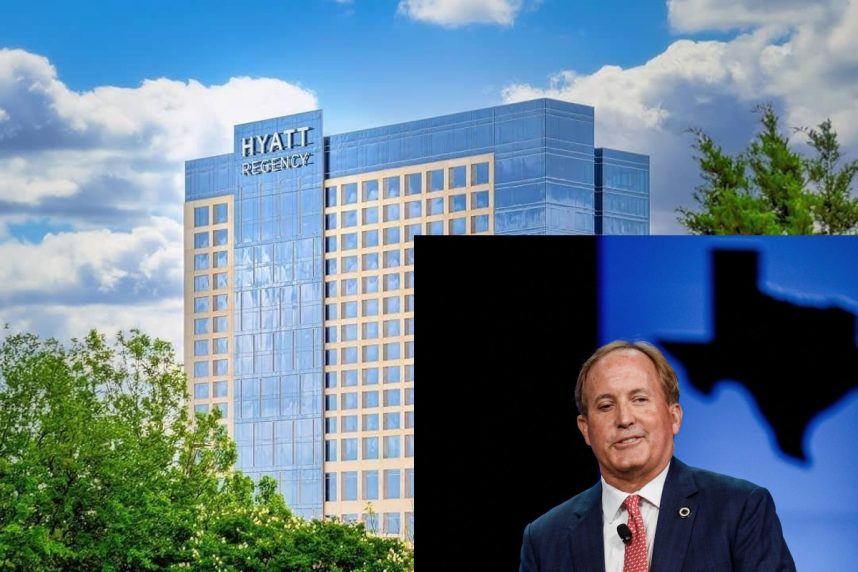 Paxton on Tuesday announced a lawsuit against Hyatt Hotels Corporation for marketing hotel rooms at prices that were not available to the public as advertised. Paxton says Hyatt has regularly engaged in deceptive pricing schemes by advertising an upfront rate that significantly escalates during the booking process through resort fees, destination fees, and amenity fees.
Hyatt's lack of transparency regarding hotel room prices has misled consumers and violated Texas law," commented Paxton. "These deceptive practices enabled Hyatt to advertise lodging at artificially low rates, and it must end immediately."
"I will not stand by while Texas consumers are taken advantage of by Hyatt, or by any hotel chain that tries to get away with charging illegal hidden fees," Paxton declared.
Scorn of Casino Industry
Resort fees are common in many casino markets, including in Las Vegas and Atlantic City, but that wasn't always the case.
Resort fees are add-on charges that aren't typically advertised in the initial rate, but which are tacked on later. They cover such "amenities" as in-room local and 1-800 calls, Wi-Fi, and fitness center access. Paxton says those amenities are often provided free of charge at non-resort hotels.
The emergence of online travel booking websites like Expedia and Travelocity in the late 1990s is often credited for the concept of resort fees. Hotels sought to advertise their lowest price possible on the popular booking platforms compared with their competition.
That resulted in many resort hotels deciding to slash their upfront room rates and tack on charges at the end of the booking process. In Las Vegas, resort fees today are as high as $45 a night, plus tax.
For a two-night stay next week in Las Vegas, Treasure Island advertises a cheap nightly rate of just $37 for the Wednesday to Friday stay. But after clicking through the Priceline booking site, the nightly rate after the casino adds on its daily $45 before-tax resort fee comes to $179.94 for the two-night reservation or nearly $90 a night.
Hyatt Demand
Hyatt's website shows that the company operates 233 locations in Texas. Paxton's lawsuit seeks to mandate that the hotelier immediately cease the alleged deceptive pricing practice and return resort fees and other added-on charges to impacted consumers.
Paxton's lawsuit against Hyatt is based on allegations that the company violates the Texas Deceptive Trade Practices Act. The state law, enacted in 1973, is designed to protect consumers against false, misleading, and deceptive business practices. The statute applies to "any trade or commerce."
The practice of hotels and casinos charging resort fees at the end of the booking process is also being targeted by the federal government. President Joe Biden in October directed the Federal Trade Commission to crack down on unfair and deceptive fees across all industries, including hospitality segments.
The post Texas Attorney General Ken Paxton Sues Hyatt Hotels for Deceptive Room Pricing appeared first on Casino.org.